We are on a quest to change the world…one athlete, one team and one family at a time.
We are the next generation of elite athlete development and high performance teams.
We didn't get here by accident.
The Proteus Story
For the past several years, we have had the privilege of coaching, developing, preparing and healing a legion of great athletes. Every sport, age and skill level imaginable.
Youth, middle school, high school, college and professional...including first round draft picks, Olympic gold medalists, world-class CEOs and special operations military personnel.
Elite performance training, mindset formation, nutrition coaching, rapid injury rehabilitation and everything in between.
Through our long-standing affiliation with the world's leading sport performance brands, Velocity Sports Performance, we have continually pushed the limits of the art and science of performance, facilitating major upgrades in speed, strength, power and resiliency.
But starting in 2013, we began noticing some alarming trends.
The commitment and consistency for developing athletes started to decline rapidly. Motivation factors and energy levels were dropping, while injuries and early burnout were on the rise. Athletes were getting weaker, and lacked the grit and fortitude necessary to compete at a high level.
The demand and support for high performance training was also waning, with parents and coaches pushing for more practices, more games and more tournaments. The challenge and consistency required to make upgrades in training were becoming unpopular and much harder to sell.
Smart phones, social media, convenience, early specialization and playing for college offers rather than love of the game, seemingly replaced a former love for the grind, the process of mastery and the long-term pursuit of greatness (at least for many).
By 2017, those trends were out of hand, and the process of long-term athlete development and the pursuit of sustainable high performance were becoming lost causes.
The almighty dollar, consumerism and immediate gratification had defeated the value of strenuosity, sacrifice and discipline. Something profound had to be done, or we were on the verge of closing the business altogether.
Sensing that we were in fact forged for such a time as this, we went all in to reverse these trends and focus on producing the next generation of great athletes and world-class teams.
We deployed a more fully-integrated system of performance development that transcends training alone, and the results have been extraordinary.
In 2018, we anchored this "all in" commitment with the installation of a new brand that better reflects the total impact of our system.
The son of Poseidon in Greek mythology, Proteus was known for his tremendous versatility and adaptability.
These are the hallmarks of our approach, and best embody our relentless dedication to empower elite humans, athletes and teams to be the hero in their own epic story.
Meet some of the passionate and dedicated people behind Proteus Athlete.
Jason Huntley
Founder | Head of Performance
Jason is a long-time coach, human performance specialist and high performance innovator. He has coached hundreds of athletes from every level and across all major sports, and is especially passionate developing young athletes, and the installation of high performance culture in competitive teams, clubs and academies. In addition to his role as Head of Performance for Proteus and Velocity Sports Performance in San Diego, he is currently the Performance Director and Head Strength & Conditioning Coach for the San Diego Legion of Major League Rugby. Previously, he has served as the Sport Performance Director at Point Loma Nazarene University, Athletic Director and Physical Education Teacher at The Cambridge School, and a Board member and volunteer for several charitable organizations. Most importantly, he has been married to his college sweetheart for over 25 years, and is the proud father of two great sons, Jackson and Spencer. B.A., Point Loma Nazarene University, 1994.
Jamie Beamish, MS
Performance Coach | Director of Testing & Analytics
Prior to joining Velocity as a Performance Coach and Testing Director, Jamie was a Research Assistant in the Kinesiology Lab at Point Loma Nazarene University, a Strength & Conditioning Specialist for a special operations group of the U.S. Navy, and a Corporate Fitness Advisor for Goldman Sachs in the UK. Growing up in the Liverpool soccer system, Jamie has also played high level soccer and coached for several clubs, both in the US and abroad. M.S., Point Loma Nazarene University, 2018, B.S., Bournemouth University (England), 2015.
Lewis Grant, MS
Performance Coach | Performance Analyst
In addition to his role with us as Coach and Performance Analyst, Lewis is also Assistant Strength & Conditioning Coach for the San Diego Legion of Major League Rugby, and previously the same with the Glasgow Warriors in his homeland of Scotland. Lewis grew up playing soccer at the academy level, and then later in the U.S. at both Milligan College and Point Loma Nazarene University. M.S., University of Edinburgh, 2018, B.S., Point Loma Nazarene University, 2016.
Kirschten Huntley
ARP Wave Therapist | Director of Operations
As a Certified ARP Wave Therapist, Kirschten helps remove the source or cause of pain and injury limitations using the leading neuro-performance technology. She also helps manage the day-to-day operations of our performance center, along with being a mother of two great athletes and wife of our Performance Director. B.A., Point Loma Nazarene University, 1995.
Kal Chatham, CSCS
Performance Coach
Kal has over 20 years of elite athlete and coaching experience, and his integrative approach to athletic development, coaching, wellness and human performance has proven effective with every age, sport and level of competition. He's been a head strength and conditioning coach up through the collegiate level, and has trained hundreds of youth, collegiate and professional athletes. He is equally passionate about motivating young athletes and their families through his role as a mentor and volunteer, and has served on numerous Boards regarding community health and youth sports. B.A., California State University San Marcos
Matthew Andreolli, MS, ATC, CSCS
Head Athletic Trainer
Matthew has extensive experience in both strength & conditioning, and sports medicine. He also currently serves as Head Athletic Trainer for the San Diego Legion of Major League Rugby, was previously a Certified Athletic Trainer in the Human Performance Program for U.S. Naval Special Warfare, and an Athletic Training intern for the San Diego Chargers following a college football career of his own. M.S., Midwestern State University, 2015, B.S., Lindenwood University, 2013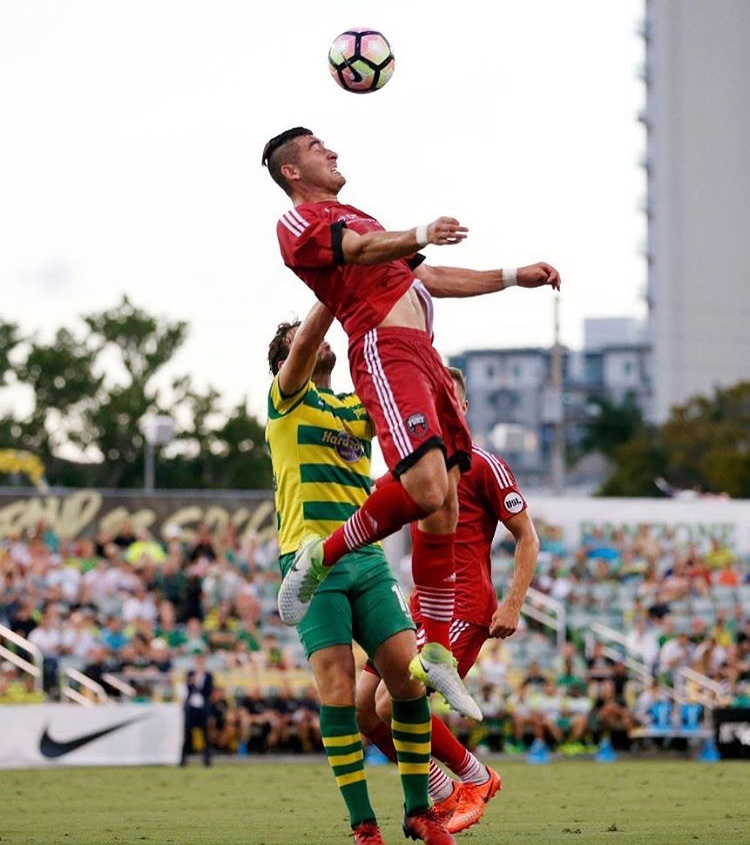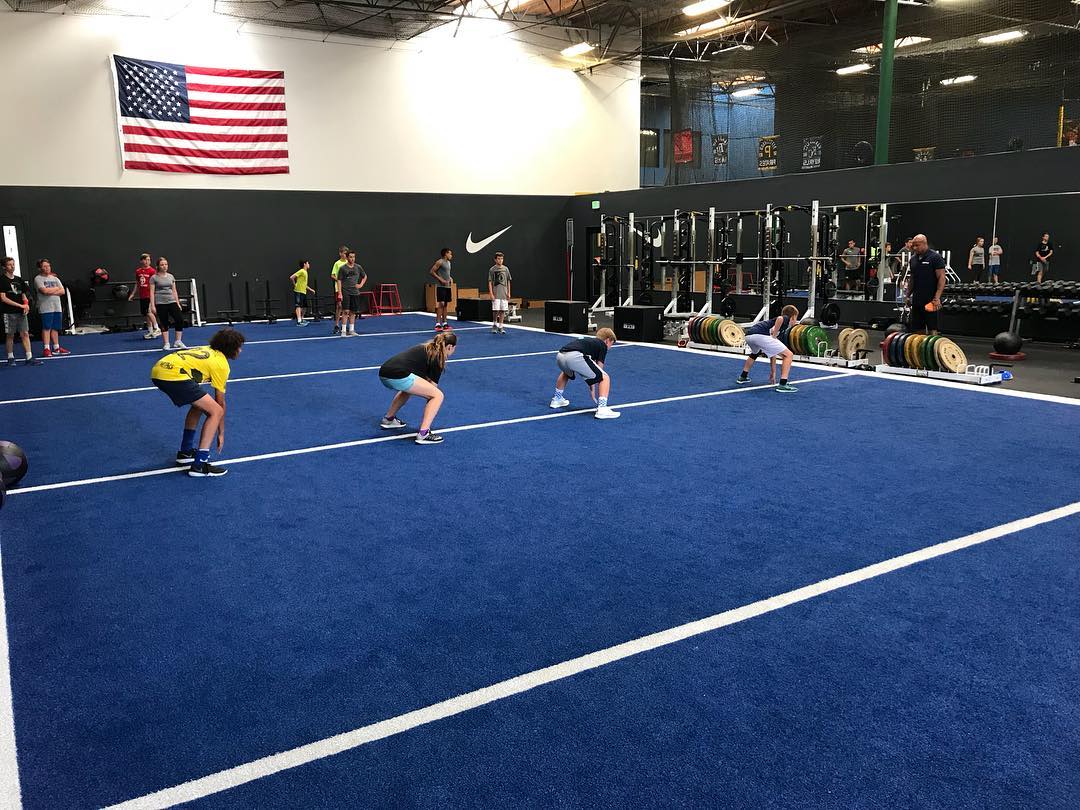 Are you ready to level up?
Tell us how you would like to engage and we'll make it happen.